Warhammer 40,000 is an awesome hobby.
Collect incredible armies of miniatures representing armies from the distant future, then recreate the brutal clash of 41st Millennium warfare in tabletop games of strategy and luck for two or more players. Each aspect of the Warhammer 40,000 hobby is hugely rewarding and satisfying in its own right. Build and paint your collection as you choose, to represent one of the iconic forces of the far future, or one of your own invention.
Your army can be whatever you want it to be: legions of infantry, powerful heroes, formations of tanks, demonic and alien monsters or titanic lords of war.
Play missions across battlefields of your own creation where no two games need ever be the same. Battle competitively at local gaming clubs, in our stores, at one of the thousands of tournaments that take place across the world each year, or forge a narrative with a battle or campaign that embraces the vast and limitless options offered from one of the richest and most expansive settings in all of fantasy and science fiction.
Welcome to the 41st Millennium.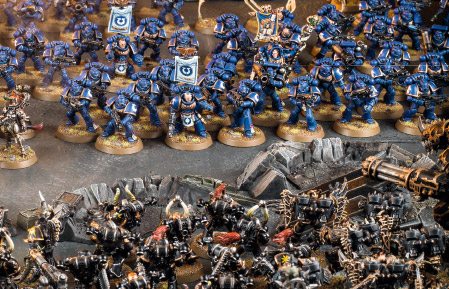 The heart of the Warhammer 40,000 hobby is collecting stunning and dynamic Citadel Miniatures. Whether you favour superhuman heroes or Daemon-worshipping traitors, hideous alien swarms or elite, high-tech battlesuits, the ever-expanding range of Warhammer 40,000 miniatures has something for you. From your first few figures, you'll soon be adding towering monsters, armoured war engines, sleek aircraft and rank after rank of warriors until you have a mighty collection of which to be rightfully proud.
Every Citadel Miniature is a finely crafted and beautifully detailed kit. Assembling your miniatures is an integral part of the Warhammer 40,000 hobby, and one that gives hours of satisfaction. Citadel Miniatures come with clear assembly instructions that make them easy and fun to build. Better yet, as your skill and confidence grows, our range of Citadel modelling tools help you build ever more ambitious and impressive miniatures to serve as centrepieces to your collection.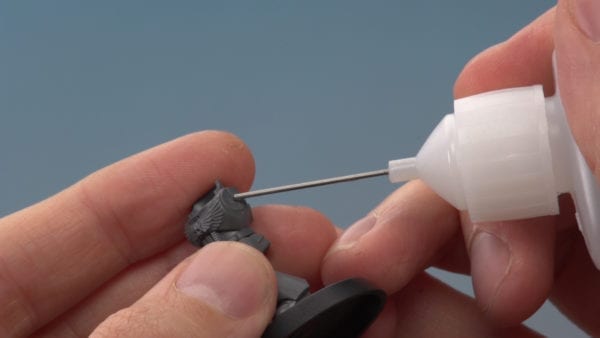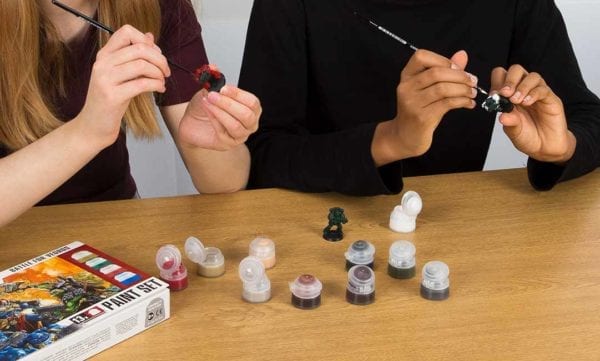 Painting your Citadel Miniatures brings them to life and really makes them your own. Painted miniatures look great whether on the cabinet shelf or blasting their way across a tabletop battlefield, and the sense of satisfaction from painting your miniatures just can't be beaten. Games Workshop offers a huge range of paints and brushes, along with all the information, advice and guides you'll need to go from beginner to expert in no time at all.
For many, the ultimate aim of collecting a Warhammer 40,000 army is to take it into battle on the tabletop! Social, strategic and nail-bitingly dramatic, Warhammer 40,000 is a game of dark futuristic warfare that sees carnage erupt upon a spectacular scale. Whether playing narrative battles with friends, or leading your forces to victory in gaming tournaments, you'll find that every game you play is unique, exciting, and tells its own tales of carnage, horror and heroism.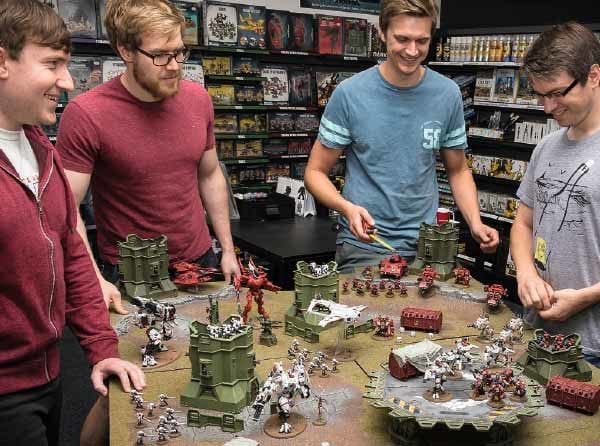 Noosa Civic Shopping Centre
Shop 1041, 28 Eenie Creek Road,
Noosaville QLD 4566